BARONS DE ROTHSCHILD, ROSE N/A CHAMPAGNE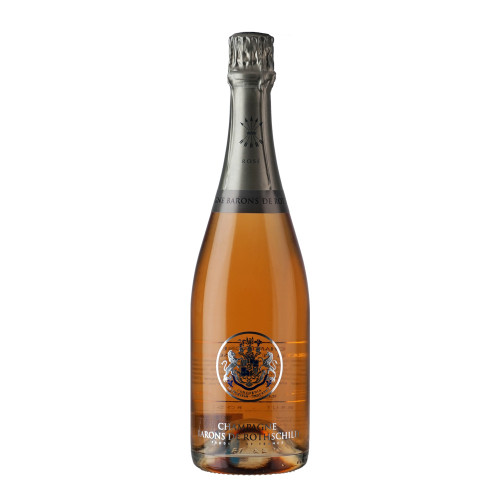 Tasting Note :
Barons de Rothschild Rosé shows assertive finesse in a blend of Champagne's greatest Chardonnays and its top Pinot Noir. The high proportion of Chardonnay makes this exceptional Rose fine and vivacious, while Pinot Noir makes it delicately, harmoniously complex; a delight to the senses. The first taste is fresh and precise, melting into the palate like silk, with slight raspberry undertones. It features fine, subtle aromas, reminiscent of spring, alongside the fragrance of rose petal, wild strawberry, and a hint of citrus zest. The fine thread of bubbles ends in a thin, enduring foam, and its light color offers the slight shimmer of salmon pink. This wine is long, balanced and full of delicious body.

The harmony of the fruit and the lightness of this champagne bear a complexity the most experienced palates are sure to appreciate and distinctively embodies the Rothschild family's winemaking values: perfection, constancy, and a spirit of excellence and refinement, all given the utmost of care.