SANTOMAS ANTONIUS CABERNET SAUVIGNON 2007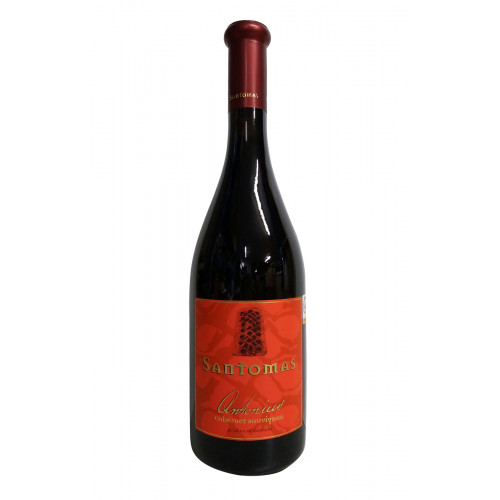 Tasting Note :
Hand-picked grapes are cooled overnight. Sliced ​​grapes on the reading table, without mashing, go to vinifiers for fermentation between 22 and 28 ° C for a period of up to one week. After pressing, the wine matures for a couple of months on dead yeast, where it also completes biological deacidification. A further 12-month maturation takes place in combination in a 3000l wooden barrel and a 225l and 350l French oak barrique.
It has a beautiful ruby ​​color, the aroma has notes of dark fruit, a slight spiciness, it is full of flavor in the mouth, fruity, pleasant acidity, tannins are soft and very nicely polished.