FATTORIA LE PUPILE - SAFFREDI 2015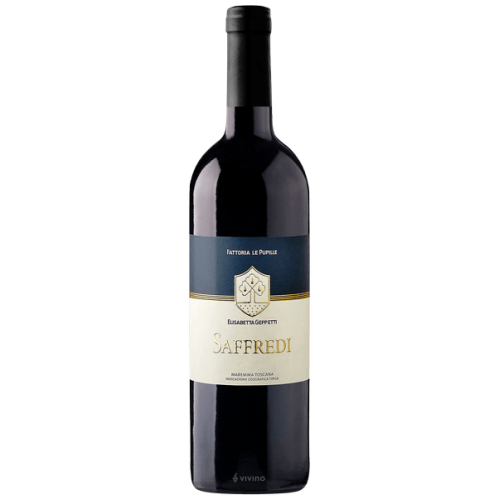 Tasting Note :
The Maremma Toscana Saffredi of the Cantina Le Pupille was born in vineyards located in the surroundings of Magliano.
It is produced with Cabernet Sauvignon, Merlot and Petit Verdot grapes, harvested in mid-September for Merlot and late September-early October for Cabernet Sauvignon and Petit Verdot. Fermentation takes place in stainless steel tanks at a controlled temperature of 28 ° C, then the wine ages in barriques for about 18 months.
Saffredi is characterized by a ruby red color with purple reflections. The nose opens with aromas of red fruits, currants and blackberries, enriched with pleasant spicy notes of cloves, vanilla cinnamon. On the palate it is round and velvety, with an excellent tannic strength.
Perfect to accompany red meats, it is ideal in combination with game.
RP96