RAMON ROQUETA TINTO CRIANZA 2012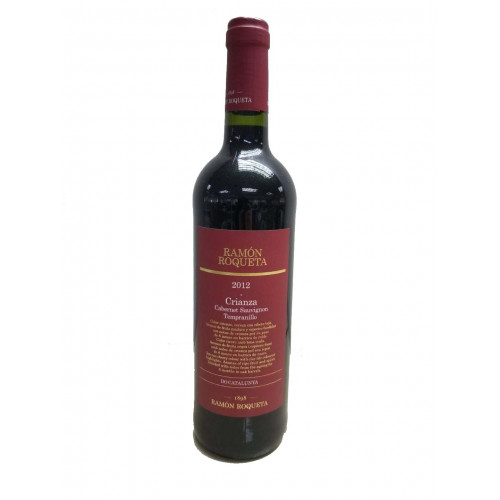 Tasting Note :
This red wine is an elegant blend of Tempranillo and Cabernet Sauvignon. Tempranillo is a traditional variety and is the most widely-grown red grape in our country.
Cabernet Sauvignon, however, is an international variety which originally care from the Bordeaux region and is now very well-rooted in our territory.
This wine seduces with its elegant presence. It presents aromas of melted ripe red fruit with spicy nuances. It is generous and harmonious in the mouth.
It is a Crianza wine, so it has been aged for 2 years, 6 months of which were spent in oak barrels.